Faye Wong - Ni Kuai Le Suo Yi Wo Kuai Le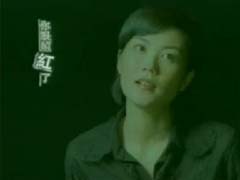 Faye Wong is a huge star all over Asia. You might know her from Chungking Express, one of my favorite movies. Faye has a great voice and this song is pretty pleasant.
Faye has a lot of different looks in the video. First we have cute, innocent Faye. Next, we get crazy rocker Faye. Finally, 80's new wave Faye shows up.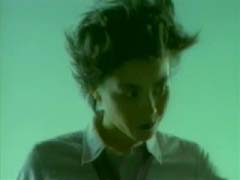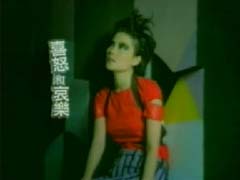 Inexplicably, Faye has a Garden State moment in the middle of the video.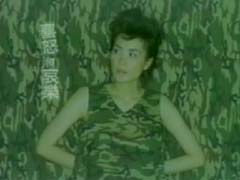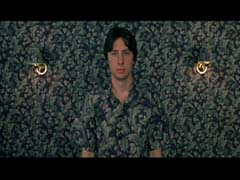 F.I.R. - Fly Away

I have no idea what F.I.R. stands for, but the song and video didn't do much for me.
All I can recall is that the girl was lighting 4 cigarettes in between her toes.
Flowers - Wo Men Neng Bu Neng Bu Fen Shou
Flowers is a poppy rock band. They enjoy pizza bagels and being color coordinated. The frontman's singing is so darn heartfelt and earnest, you'd swear they were emo.
The thing is, the singer wears a black puffy pirate shirt. I don't think puffy shirts are emo. Wait, maybe they are.
Jacky Cheung - Qing Shu
Jacky Cheung is another HK mega star. He's a member of the "Four Heavenly Kings" along with Andy Lau, Aaron Kwok, and Leon Lai.
This is one sappy love song and belongs on VH1 Chi.
Jan Lam - Nan Zi Zu
I'm not entirely sure if this is one guy or a group, but there sure are a ton of people in the video.
The main guy wears a shirt that says "30'mething" which is l33t speak for "pwn3d". Some dude actually has the nerve to shave in the video. What a jerk.