Welcome to the second installment of your guide to voting for the first video ever on MTV Chi. Who will join the illustrious ranks of The Buggles? It's up to YOU.
If you missed it, I Want My MTV Chi - Part 1.
Johnny Hi-Fi - Man Overboard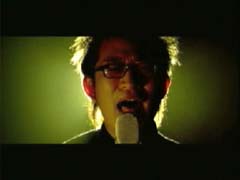 Before I watched the video, I was intrigued by the band name. Turns out that the frontman goes by Johnny Hi-Fi too. That's a bold thing to call yourself buddy.
Mr. Hi-Fi's band is from America and has a really diverse lineup. The video is nice, but there are no lasers, crazy chicks, or Spider-Man. Unfortunately for Johnny, it's going to take one of those things to win this vote.
Jolin Tsai - Dao Dai
Jolin Tsai is big in Taiwan. This video is just a bunch of live concert footage. Snore.
Josie Ho - Mo Charm Kwui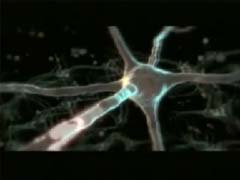 I was watching The Hulk the other day and this video reminded me of the opening credits sequence. We see a bunch of strange footage from an electron microscope.
It's like watching a high school science movie. Neat, but ultimately weird.
Kara - Play My Game
This is one in-your-face video. Kara, who goes by one name and one name only, has a lot of attitude and sings a mix of English and Chinese.
Towards the end, there's a crazy metaphysical part where Kara starts dancing in this cloud nirvana. She lost me after that.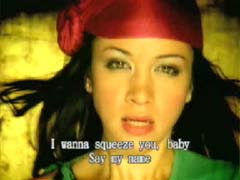 Leon Lai - Crazy Classic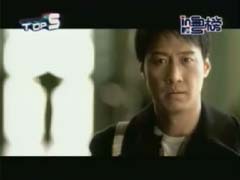 Leon Lai is Heavenly King #3 of 4 to appear on this list. This song sounds like the theme to a melodramatic Hong Kong love story and the video kinda looks like one. Take a deep breath before you start watching this one because there are about 300 different and unrelated scenes.
Our adventure begins in the winter with Leon and a girl on a rooftop. Suddenly, he's transported to a beach.
Next, Leon is racing the girl through the swamp in a fan boat. There's a cool owl in the swamp. I don't know why. Then we see Leon water skiing and a few seconds later, he is skiing on a mountain. After skiing for a while, Leon ends up in a city. Maybe it's New York. Somehow he winds up living in a motor home.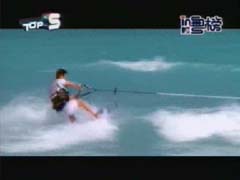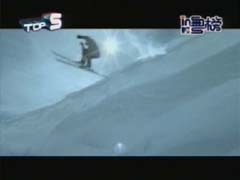 At last, we join Leon on a boat sailing into the sunset. The end? No, there's more! Leon finally jumps into a pickup truck towing the previously mentioned motor home and drives off into the horizon.
What was this video about? Don't ask me.