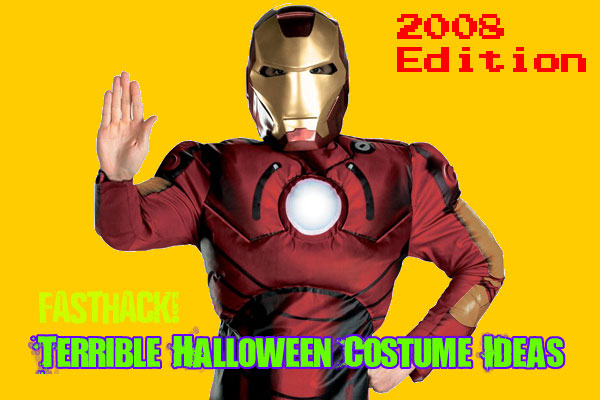 Sarah Palin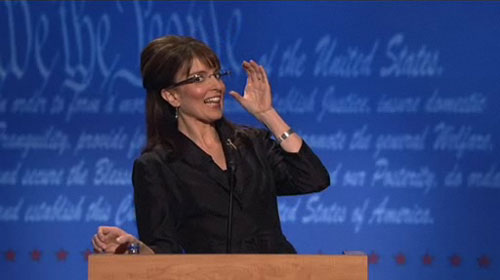 What you'll need:
Palin updo
Rimless glasses
Business suit
Fargo accent
Be really folksy
Iron Man Says:
This should be an incredibly popular costume this year. Do you think you can pull off Palin as well as Tina Fey? That's one tall order and that's one VPILF.
Amy Winehouse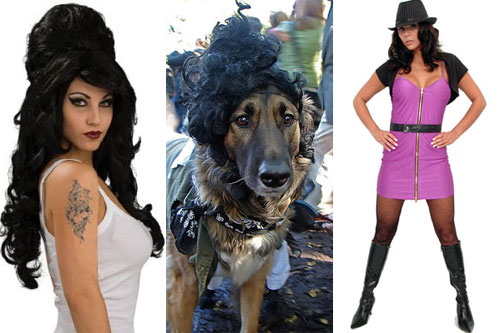 What you'll need:
Beehive hairdo
Eyeliner (lots)
Tattoos (lots)
Be wasted
Iron Man Says:
Take a cue from "Rehab" and say "no no no" to being Amy Winehouse. It was like so totally last year and you don't want to be mocked for being behind the times.
Isn't it a sure sign of the apocalypse that Amazon sells both the Amy Winehouse Rehab Wig and the Amy Winehouse Trashy Halloween Costume (yes that's really what it's called)?
Juno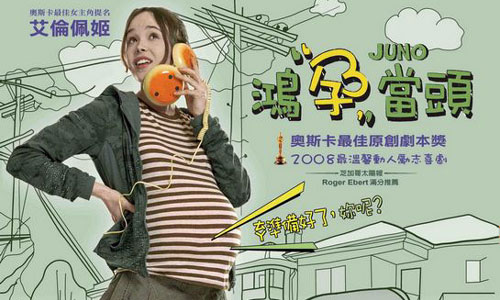 What you'll need:
Striped shirt
Hoodie
Be pregnant (for the truly authentic) or a pillow
A handful of phrases that a teen would never use
Hamburger phone
Iron Man Says:
Last year's indie darling Juno is a pretty simple costume since it's just regular clothes. You just need to get the attitude and ridiculous lingo right. Old Shellhead doesn't think this one is too bad. You could do worse.
Anton Chigurh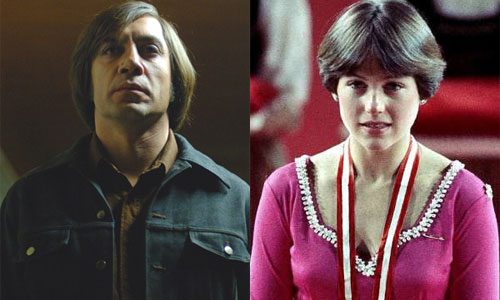 What you'll need:
Jean jacket
Dorothy Hamill wedge cut
Oxygen tank
A quarter
Iron Man Says:
Javier Bardem took home an Oscar for his portrayal of scary killer Anton Chigurh in No Country for Old Men. On the other hand if you put on this getup, you might get your ass kicked Halloween night.