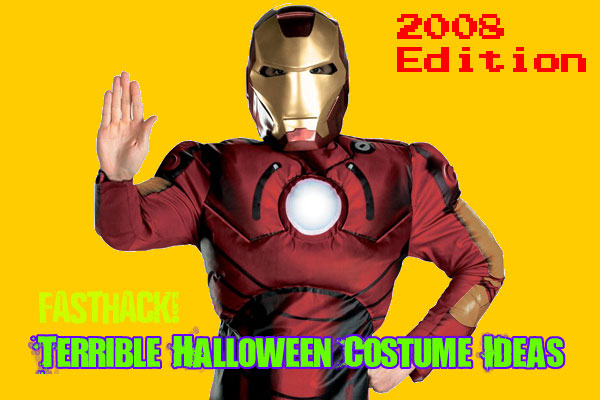 Sexy Fill-in-the-Movie
What you'll need:
Iron Man Says:
Hey it's me, Tony Stark, and you know I've got no problem with girls turning Halloween into a stripper fest.
What I did find hilarious were these absurd movie-themed sexy outfits that were forwarded to me. Sexy Ms. Voorhees and Ms. Krueger? Really? Where's sexy Ms. Leatherface? And that Ghostbusters outfit would definitely make Egon shoot off his Proton Pack.
Niko Bellic
What you'll need:
Brown leather jacket
Brown track jacket
Do the robot
Iron Man Says:
Our favorite carjacker and protagonist from GTA IV, Niko Bellic, seems like a cool costume, but nobody will know who you are. They'll assume you're a crazy person doing the robot.
Crappy Joker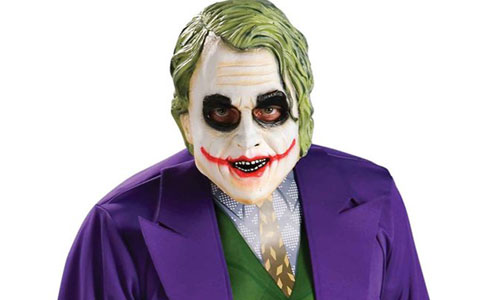 What you'll need:
Iron Man Says:
The Dark Knight was a huge success (like my movie) and it goes without saying that Joker will be one of the most popular costumes this year. Please don't buy one of the cheap, crappy Joker costumes that are all over the net. Don't do that to Heath Ledger. He deserves better.
Now go dye your hair and put on the clown makeup like a real man.
Hitler
Iron Man Says:
Just a friendly reminder...