The Real Inspirations For
X-Men: The Last Stand
Storm
Halle Berry was upset because there wasn't much focus on Storm in the first two movies, so they made her leader of the X-Men in X3 and gave her a new hair cut. Now she looks like the pasty chick from Farscape.
Wolverine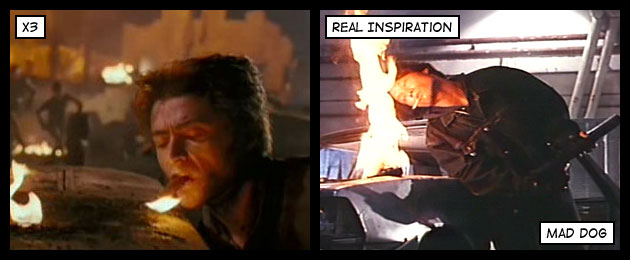 Mad Dog did the whole "lighting up from burning car wreckage" thing way back in Hard Boiled.
Beast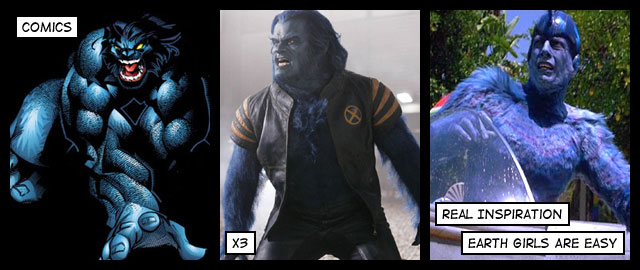 The X3 version of Beast just doesn't look right to me, unless they were going for Jeff Goldblum's Earth Girls Are Easy look. And another thing, Beast is wearing shoes in the trailer. Beast don't wear no shoes!
Callisto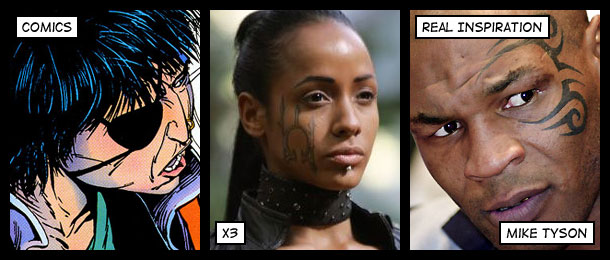 How did the eye patch turn into a face tattoo? Yarrr, what do you have against an eye patch?
Let's take a quick break to examine:
Colossus
I think they improved the CG for Colossus since this picture was taken, so he'll look better in the movie. Anway, I couldn't help but think that he looked an awfully lot like Destro (minus the pimp chain).
Juggernaut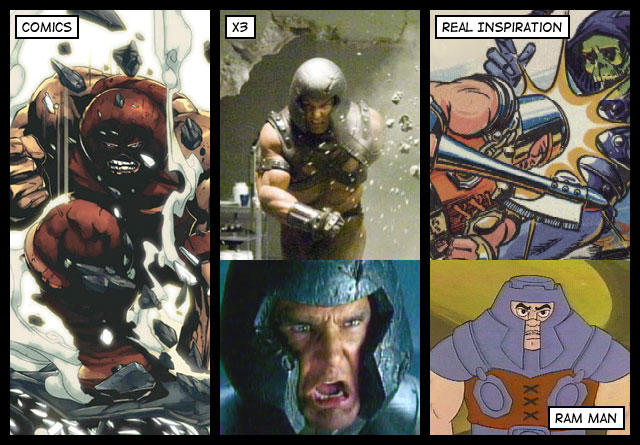 Juggernaut is easily the most absurd new character design in X3. Vinnie Jones is wearing S&M bondage gear with an iron soup kettle on his head. Then it hit me. It's... Ram Man, heroic ally of He-Man and head-butter of all things evil!
Magneto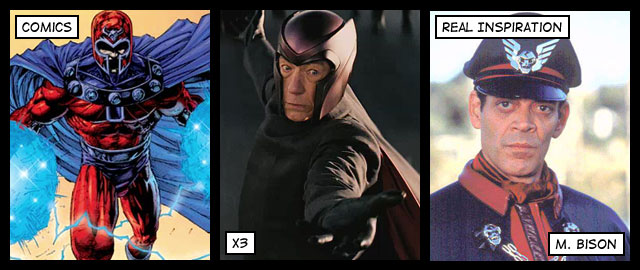 Magneto hasn't changed from the first two movies, but he always reminded me of M. Bison. Take the pseudo-military dictator uniform with cape and just replace the dorky hat with the dorky helmet.