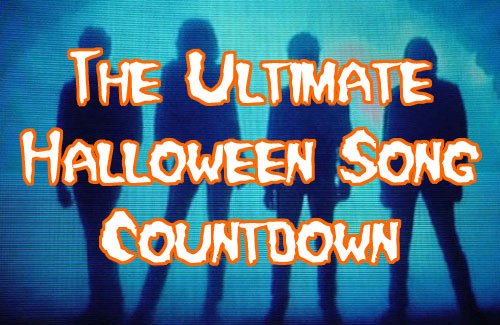 18.

Alice Cooper - Feed My Frankenstein

Let's kick it off with Alice Cooper who had a memorable appearance in Wayne's World.
17.

Oingo Boingo - Dead Man's Party
16.

The J. Geils Band - Fright Night

From the 80s vampire flick Fright Night of course.
15.

DJ Jazzy Jeff & The Fresh Prince - Nightmare on My Street

There wasn't a video for DJ Jazzy Jeff & The Fresh Prince's contribution to the A Nightmare on Elm Street 4: The Dream Master soundtrack, but this is a pretty good tribute to Freddy Krueger and the Nightmare movies.
14.

Rob Zombie - Dragula

Before Rob Zombie was making scary movies, he was making music about Grandpa Munster's dragster.
13.

Rockwell - Somebody's Watching Me
12.

Echo & The Bunnymen - The Killing Moon

You might remember this gloomy tune being featured in Donnie Darko.