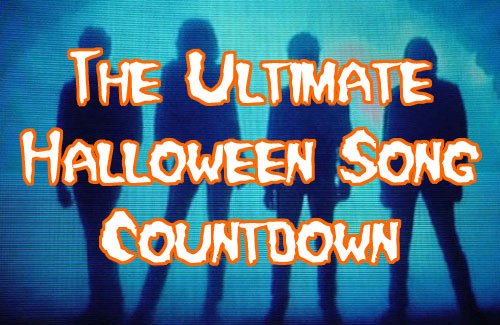 11.

Ozzy Osbourne - Bark at the Moon

Ozzy has all your crazy werewolf needs covered in this one.
10.

Marilyn Manson - This Is Halloween

The very scary Marilyn Manson covers the opening song for The Nightmare Before Christmas, Tim Burton's animated hit film.
9.

North American Hallowe'en Prevention Initiative - Do They Know It's Hallowe'en?
8.

The Rocky Horror Show - Time Warp

Here's the classic dance number from The Rocky Horror Picture Show.
7.

Bauhaus - Bela Lugosi's Dead

Iconic goth band Bauhaus sings about iconic horror star Bela Lugosi.
6.

The Ramones - Pet Sematary

The Ramones' catchy theme song for horror flick Pet Sematary based on the Stephen King novel.