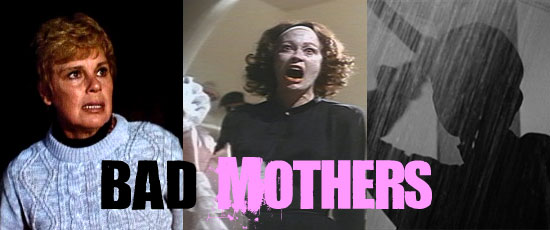 5
Pamela Voorhees
Movie: Friday the 13th
Arguably, Pamela Voorhees was just looking out for her precious little boy, Jason.
4
Margaret White
Movie: Carrie
It takes a special mom to drive her daughter to a meltdown of Carrie proportions.
3
Mrs. Lift
Movie: Throw Momma from the Train
You'd probably want to throw her too. Another classic (and Oscar nominated) performance by Anne Ramsey.
2
Joan Crawford
Movie: Mommie Dearest
NO WIRE HANGERS! Faye Dunaway's portrayal of Joan Crawford is over-the-top, campy, and all kinds of awesome.
1
Norma Bates
Movie: Psycho
Mrs. Bates really did a number on poor Norman. We know how he turned out.