Dungeons & Dragons Cartoon Cosplay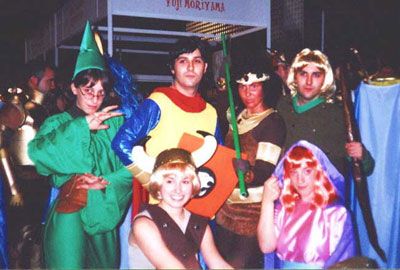 Thank God for the internets. How else could you see Dungeons & Dragons cosplay from Spain? Diana's blackface is totally unnecessary, but I do like the fact that Bobby is a girl. Plus Hank the Ranger looks like Kurt Cobain with a perm.
Surprisingly, the group doesn't have a creepy little Dungeon Master guy.