The Best 2007 Super Bowl Commercials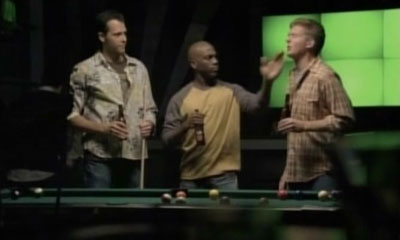 It's time once again to see who scored a hit Super Bowl commercial and who wasted 2 point something million dollars. Here are the best 2007 Super Bowl commercials (according to us):
Here it is, the best commercial of the night. The fist bump is officially out. Kinda like when "smell you later" replaced goodbye.
The K-Fed commercial was still funny on game night. Not surprisingly, this is the best work he's ever done.
The horror geek in us loves this commercial. Budweiser scores again, although they did have about 18 different commercials airing.
Oprah and Dave together was disturbingly brilliant.
A lot of people hated this, but the animation is pretty cool.
This was just too nerdy to work for the masses, but it gets points for effort and of course nerds (like us) will like it.
Here's all the 2007 Super Bowl Commercials by quarter. (iFilm has them all.)