Lost – The Old Wookie Prisoner Gag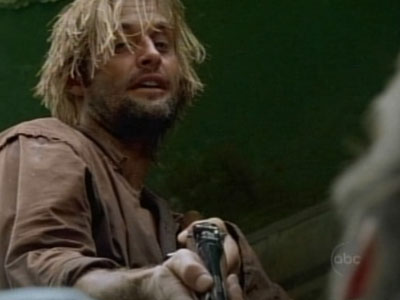 Lost returned, but was a little uneven. The Juliet flashback seemed like an odd decision. She was recruited by the Others/Dharma for her amazing work impregnating a male field mouse.
The best part was Kate and Sawyer pulling the old Wookie prisoner gag, proving that some of the Others are dumb as a bag of hammers.
Alex helps Kate and Sawyer escape and turns out to be Ben's daughter. This girl was on Malcolm in the Middle. One mystery has been solved.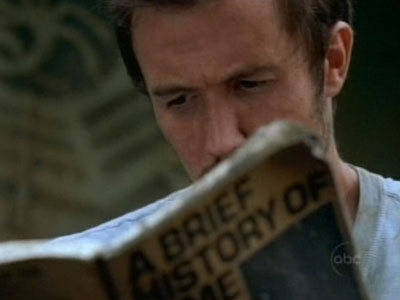 For somebody that fell for the Wookie trick, "Aldo" sure has some serious reading habits. He's seen reading A Brief History of Time, presumably studying about black holes.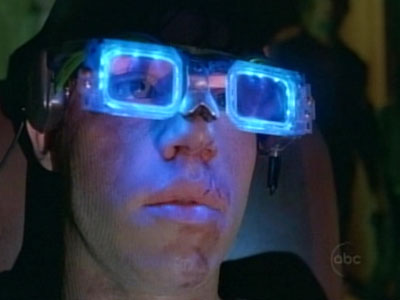 Then came the most Lost-esque part of the episode: the Clockwork Orange brainwashing room. Poor Karl had to put on the goofy goggles and look at all the not so subliminal messages. Here's a sampling of the Others' inspirational messages: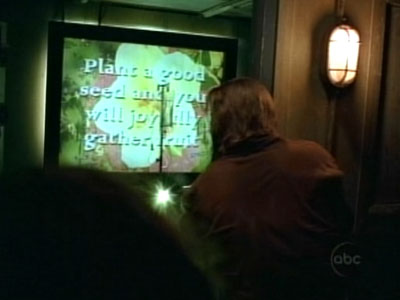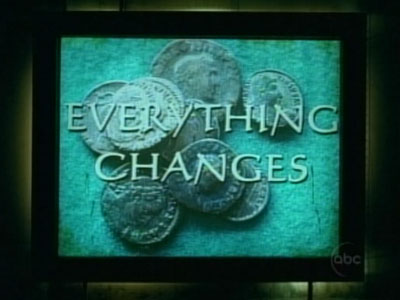 Things look to get much more interesting next week as the focus shifts to Desmond.