Lost – Flashes Before Your Eyes
Good old Desmundo was featured in this week's Lost which dealt with love, loss, destiny, and time travel. Definitely way more Lost-esque (and better) than last week.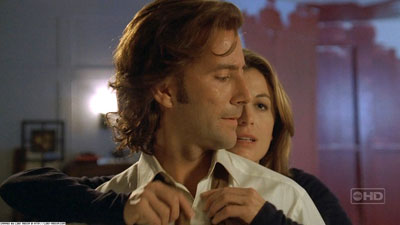 What happened to Desmond when he turned the key? The episode suggests that instead of being able to see the future, Desmond somehow time travels and relives the past. Ms. Hawking (from the jewelry store) tells Desmond that the universe has a way of "course correcting" and implies that everyone's destiny is already determined. No matter what you do, you can't change a person's ultimate fate.
Desmond also reveals that Charlie is going to die and that he has saved his life twice already. So it seems like a person's destiny can be delayed, but not changed. In the end, we're left with more questions (as usual). Is Charlie really going to die? Is destiny predetermined? Is Desmond just plain crazy?