Captain America Is Dead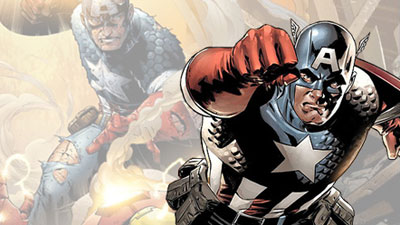 A Hero has been Shot (The Daily Bugle)
Few details are clear at this time, but the scene outside the Federal Courthouse in Manhattan is a portrait of chaos and confusion as a former superhero has been shot.
Shocking event for Captain America
He fought and triumphed over Hitler, Tojo, international Communism and a host of supervillains, but he could not dodge a sniper's bullet.

Comic book hero Captain America is dead.
Nobody ever really dies in the comics. It's a law. This screams of the standard comic book marketing ploy.