The Bourne Ultimatum – International Trailer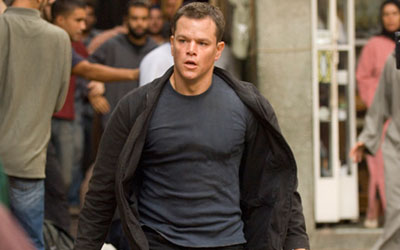 Matt Damon is back as Jason Bourne in The Bourne Ultimatum.
I happened to see some filming of The Bourne Ultimatum in New York right in front of my apartment about a month and a half ago. This is around 41st St and 2nd Ave. There were a bunch of equipment trailers parked around the surrounding blocks and a taxi with a camera rig was set up outside my place. By total chance I had to run home during the day and sure enough Matt Damon was right there in front of my building. I pretty much did a double take.
There have also been other sightings reported in Midtown and around 14th St. So look for shots of 41st St and also presumably the U.N. and East River (which are nearby) in the movie.