Review: Grindhouse



(out of 4)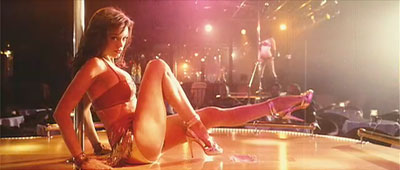 Grindhouse is a case where the whole is greater than the sum of its parts. While entertaining, Planet Terror and Death Proof taken individually aren't mind blowing films; however, as a double feature combined with fake trailers and other nods to the genre, Grindhouse gives the audience plenty of thrills and at least a taste of the grind house/exploitation movie experience.
Planet Terror is a great sci-fi zombie B movie that never takes itself seriously and stays truest to the grind house spirit. Death Proof features a spectacular car chase, but suffers from uneven pacing. Many people felt that Death Proof had too much dialogue, a Tarantino trademark. In my mind, he was attempting to create a female version of the Reservoir Dogs diner scene. While it probably was too "talky" to be "grind house", I think the real problem lies in the quality of the writing and delivery. Had the dialogue been snappier and up to par with Reservoir Dogs, I don't think people would have as much of a problem with its length.
Opening weekend turned out to be a big box office disappointment for Grindhouse. Directors Rodriguez and Tarantino threw in just about everything they could to bring people back to the 70s grind house vibe. In fact, I enjoyed the little details the most. The restricted cartoons were a great little touch and I chuckled when there were missing reels.
So what happened? I don't buy any of the Easter or 3 hours is too long explanations. The simple answer is that the mainstream audience just doesn't get it. This really is a niche movie for genre fans and film geeks. A big chunk of movie goers is about a generation removed from remembering these kinds of movies. Plus grind house movies by nature were never mainstream successes back in the 70s. Still, I did expect better results given the star power and hype. (See also Top Reasons "Grindhouse" Bombed".)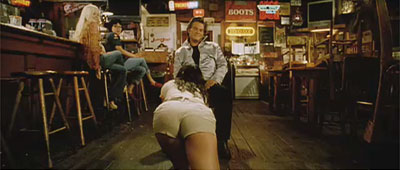 I don't know if Grindhouse re-creates an authentic grind house experience, but it's a fun romp, especially with an enthusiastic crowd, packed with lots of little touches and inside jokes for film geeks. Finally, Kurt Russell gives a fantastic performance and sets up a completely hilarious missing reel moment (a few seconds of which seem to be in the trailer).