Spider-Man 3 Non-Spoilers
Lots of folks have been searching for Spider-Man 3 spoilers lately, but I think it'd be more fun to talk about some non-spoilers.
First, we supposedly have a clip of Venom in Spider-Man 3. I'll give you a moment to fully absorb what you're seeing...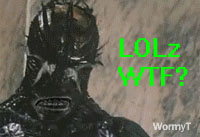 Clearly it's all old footage and there's actually a scene spliced in from the crappy Spawn movie! "WormyT", you get an A for effort, but F+ for reaching into that steaming pile of a movie Spawn.
Next, we have a fan Photoshop job. (Click for original image.)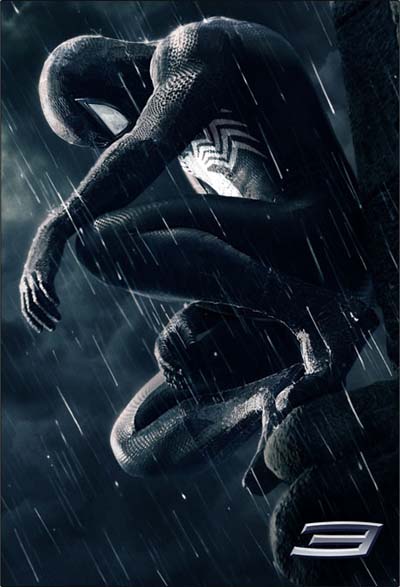 Wishful thinking, but no. Until we see otherwise, it's just a black version of the original movie suit.
Finally, there's about a million theories about the reflection in Spider-Man's eye. I've heard it could be Venom, Green Goblin, or Dick Cheney. Honestly, does this really tell you anything: (Click for original image.)
People, it's a reflection of... *DUN DUN DUN* his arm. Let's leave it at that.
Update:
Another attempt at the symbiote suit: (Click for original image.)

Who's next?