2007 MTV VMAs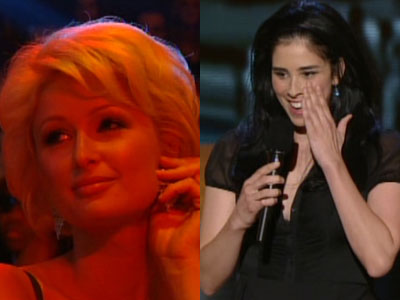 Once again, MTV got Sarah Silverman to tell a few of her trademark off-color jokes. It seemed a little bizarre (or perhaps evil) to hype up Britney Spears' big comeback and then have Silverman tear her apart immediately after. Of course, Silverman reminded us of this year's MTV Movie Awards and got in one jab at Paris Hilton.
Let's not rehash Britney's strange, sad, and disastrous return. Instead, here are some semi-interesting points from the show which seemed dull even by VMA standards.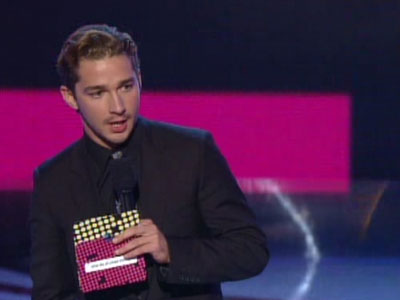 Shia LaBeouf and the Shia-stache announced that the title of the next Indiana Jones movie is Indiana Jones and the Kingdom of the Crystal Skull.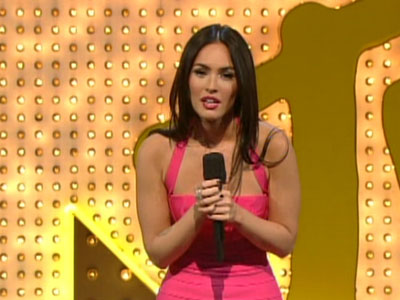 Must be part of an ongoing Transformers marketing deal with MTV.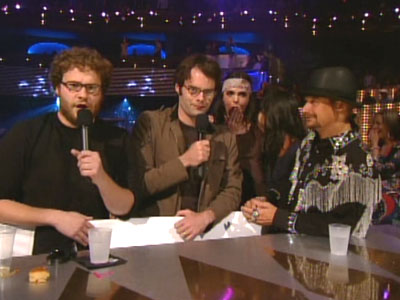 Superbad buddy cops Seth Rogen and Bill Hader kept showing up to tell people to vote for the Best New Artist award. Kid Rock joined them for one segment. This must have been before he got into a fight with Tommy Lee over Pamela Anderson.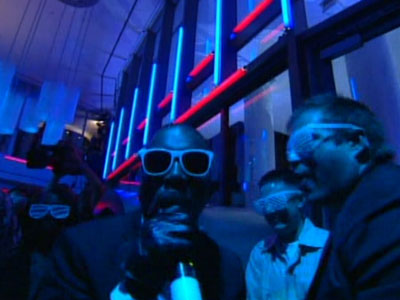 After hearing that Justice was up against him for the Video of the Year award, Kanye probably went crazy and wanted to fight them. Don't think they showed up however.
They did a bit with Miss South Carolina that was probably good on paper. The fact that she really couldn't read from the teleprompter killed it.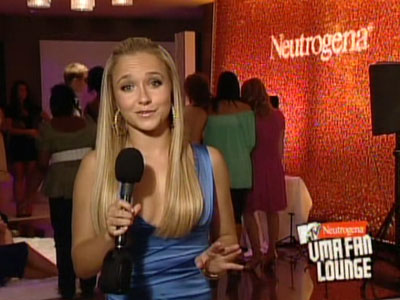 Hayden is everywhere like at this VMA Fan Lounge.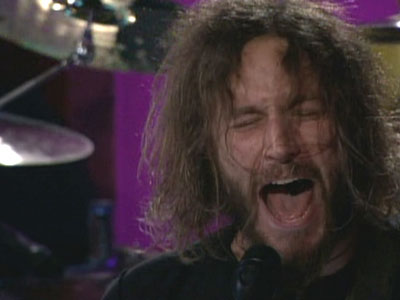 In possibly the only good to come out of the night, the Foo Fighters gathered together Lemmy, Cee-Lo, Mastadon, and Josh Homme for a few performances. The MTV audience was undoubtedly perplexed by the rocking.
Oh and if it matters the Video of the Year was: