Village Halloween Parade 2007
The annual Village Halloween Parade in New York always has a number of people dressed in really cool costumes. Here are some of the many great costumes we saw at this year's parade. This Optimus Prime also had a buddy dressed as Bumblebee.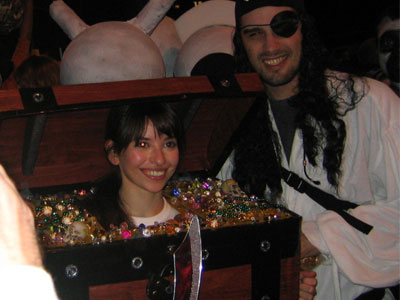 Jack Sparrow and pirates in general were really popular this year, but this girl dressed up as a treasure chest. Pretty funny.
Read on for the best costumes that we saw.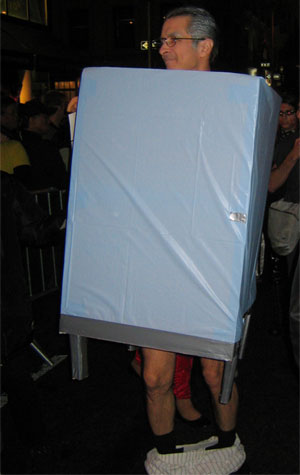 The Noid has come out of retirement.
We just like Cap'n Crunch. Plus he was leading a contingent of other breakfast cereal mascots (see the Honey Nut Cheerios Bee in the background).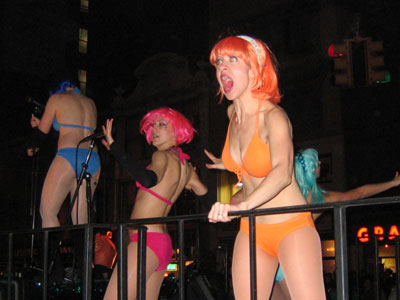 Some float called "Witches in Bikinis."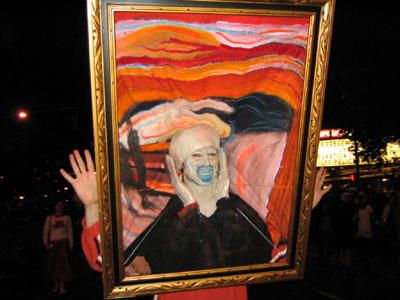 And now the best costumes of the night.
Runner-up: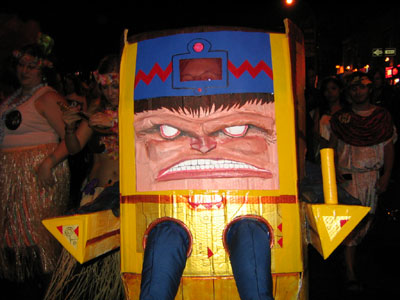 A sweet costume, but it doesn't take the prize since only comic book geeks would recognize it.
Winner: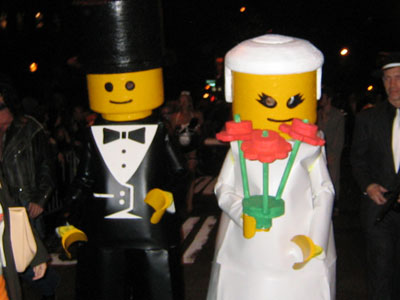 This Lego couple was really well made. The Lego bouquet was a brilliant touch.
Head over to Flickr for tons more parade pix.