The Children of Huang Shi – Trailer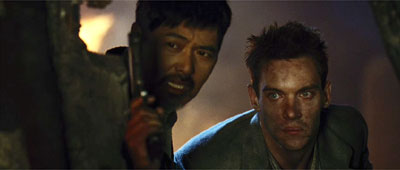 Inspired by true events, the film tells the story of George Hogg, a young British journalist, who rescues 60 orphaned children. He leads them on a treacherous 1000-mile journey along the Silk Road, through the Liu Pan Shan Mountains into the spectacular Gobi desert. Over the course of the journey he falls in love with a determined, self-trained nurse, and makes a friend in Chen, the leader of a Chinese partisan group. Madame Wang, a surviving aristocrat, assists in guiding them to safety in a remote village near the western end of China'€™s Great Wall.
Jonathan Rhys Meyers, Radha Mitchell, Chow Yun-Fat, and Michelle Yeoh star.