Mission: Impossible 3 Trailer Synopsis
Super agent Ethan Hunt returns for another impossible mission in Mission: Impossible 3.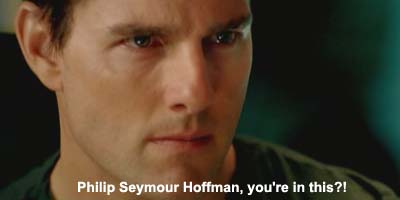 Philip Seymour Hoffman has some dastardly plans to ruin Ethan's day. Can Ethan stop this madman??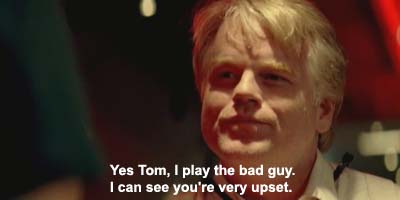 Then a bunch of shooting and explosions happen including one where Ethan gets blown 90 degrees the wrong way. Hey, that's why they call this movie "Impossible".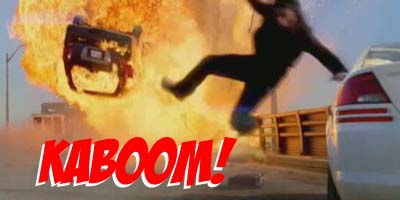 Finally, Ving Rhames is back yet again to help out the IMF. I give this trailer a D+ (for dumb), but check it out for yourself.