Synecdoche, New York – Trailer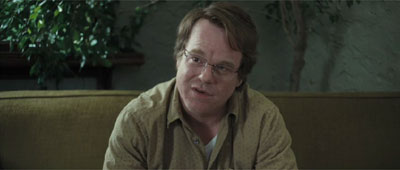 A theater director (Hoffman) struggles with his work, and the women in his life, as he attempts to create a life-size replica of New York inside a warehouse as part of his new play.
A quirky tale written and directed by Charlie Kaufman (Eternal Sunshine of the Spotless Mind). Philip Seymour Hoffman, Catherine Keener, Michelle Williams, Samantha Morton, Hope Davis, Emily Watson, Jennifer Jason Leigh, and Tilda Swinton star.