Year One – Super Bowl Spot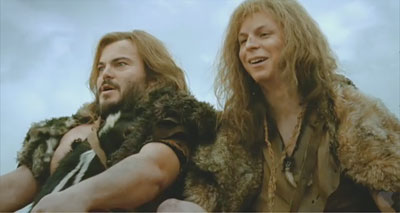 When a couple of lazy hunter-gatherers (Black and Cera) are banished from their primitive village, they set off on an epic journey through the ancient world.
Jack Black and Michael Cera star in this Harold Ramis "old world" comedy. David Cross, Oliver Platt, Hank Azaria, Vinnie Jones, Christopher Mintz-Plasse, Paul Scheer, and Paul Rudd also appear.