Baroness Cosplay Gallery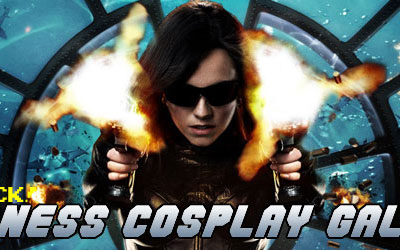 In preparation for G.I. Joe: The Rise of Cobra, we've got a collection of fangirls dressed up as the Baroness, your favorite sexy Cobra intelligence officer. Rejoice nerds (we count ourselves amongst you) and get your skin tight leather fix.
And for good measure, there's a few shots of Olivia Munn and Sienna Miller too.