Date Night – Trailer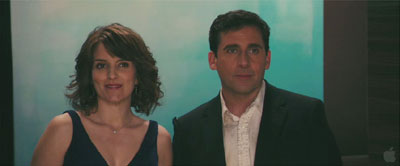 Claire and Phil Foster (Tina Fey and Steve Carell) are a typical suburban couple whose lives – including their weekly date nights of dinner and a movie – have become routine. To reignite the marital spark, they visit a trendy Manhattan bistro where a case of mistaken identity turns their evening into the ultimate date night-gone-awry.
Steve Carell, Tina Fey, Mark Wahlberg, Taraji P. Henson, Common, James Franco, Mila Kunis, Leighton Meester, Mark Ruffalo, Olivia Munn, Kristen Wiig, and Ray Liotta star.