Dominic Monaghan
Learn to survive while lost on a mysterious island with backstabbing castaways following a plane crash.
The crash of Flight 815 from Lost in real time in the style of 24.
The Fine Brothers would like some answers from the final season of Lost.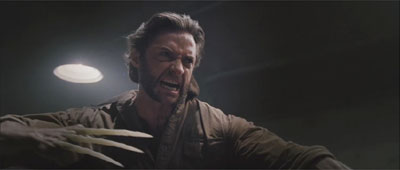 So Wolverine's origin has something to do with...
The Wolverine trailer is finally here and now you can clearly see the action. Numerous characters from the Marvel X-Men mythos appear and should satisfy all the fanboys out there.
Catch a few blurry glimpses of Deadpool (played by Ryan Reynolds), Gambit, and The Blob in this bootleg from Comic-Con. X-Men nerds everywhere are now going completely berserk.