Ewan McGregor
The most complete review of Star Wars: Attack of the Clones you will ever see.
(NSFW)
A ghostwriter stumbles onto a secret that places his life in danger as he takes down the life story of a former U.K. prime minister (Pierce Brosnan) in this Roman Polanski-helmed adaptation of the Robert Harris novel.
Ewan McGregor, Pierce Brosnan, Olivia Williams, Kim Cattrall, Timothy Hutton, Eli Wallach, James Belushi, and Tom Wilkinson star in director Roman Polanski's thriller.
Choose life. Choose cannibalism. Choose a great big machete, choose taxis, wheel wrenches and air raid sirens. Choose undeath, bloody vomitus, and no pulse. Choose a cozy catastrophe. Choose a fortified country manor. Choose a happy ending. Choose one last hit of juicy, juicy brains. Choose to run and wonder if survival is as good as it gets. Choose rotting away for 28 days, a shambling, smelly, shrieking twat. Choose your future. Choose life.
(NSFW)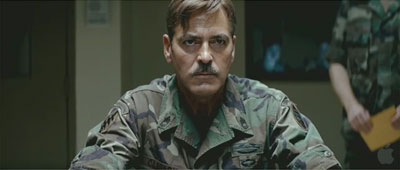 A reporter in Iraq might just have the story of a lifetime when he meets Lyn Cassady, a guy who claims to be a former member of the U.S. Army's First Earth Battalion, a unit that employs paranormal powers in their missions.
George Clooney, Ewan McGregor, Jeff Bridges, and Kevin Spacey star.
The story of the relationship between famed aviatrix Amelia Earhart and her husband George Putnam.
Hilary Swank, Richard Gere, Virginia Madsen, and Ewan McGregor star.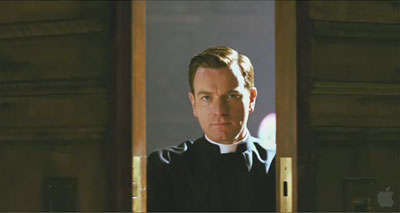 The team behind the global phenomenon The Da Vinci Code returns for the highly anticipated Angels & Demons, based upon the bestselling novel by Dan Brown. Tom Hanks reprises his role as Harvard religious expert Robert Langdon, who once again finds that forces with ancient roots are willing to stop at nothing, even murder, to advance their goals.
Harvard symbologist Robert Langdon works to solve a murder and prevent a terrorist act against the Vatican.
Tom Hanks reprises his role from The Da Vinci Code. Ewan McGregor also stars.