Jamie Kennedy
Here's a couple of the funnier scenes from Kickin' It Old Skool.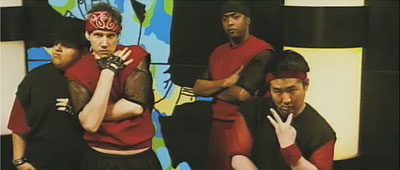 Jamie Kennedy is back to do some breaking in the 80s themed Kickin' It Old Skool. He's joined by Maria Menounos, Bobby Lee, Michael Rosenbaum, and Vivica A. Fox. There's also a very special cameo...
Watch out for John Stamos, Tara Reid, and... wait for it... George Lucas (wtf?). Now witness the strength of Bob Saget, illest MFer in a cardigan sweater.