Osama bin Laden
A party anthem in the style of L.A. Style's "James Brown Is Dead" and Charlie Sheen.
Hitler and the Third Reich are in trouble. Things are not going well in Europe and they need to escape. Hitler thinks they can head to the Middle East to a small town called Abbottabad and hide out with his buddy, Osama bin Laden. Little does he know that there is breaking news that may change their plans...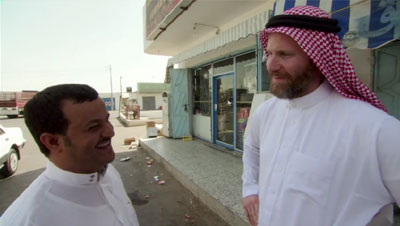 Where in the World Is Osama Bin Laden
Director Morgan Spurlock's latest attempt to shock and entertain us.