Punisher
Green Lantern finally got his own movie. But not everyone's happy about it...
Hey, what about Aquaman?
(NSFW)
MODOK celebrates Christmas with Tori Amos.
M.O.D.O.K.'s next sinister plan: pirating chick flicks.
Here's some red band Punisher: War Zone footage which basically amounts to more blood and Jigsaw scaring little girls. Possibly nsfw, but not really.
The trailer gives you a good look at the Punisher's (Ray Stevenson) archenemy Jigsaw (Dominic West).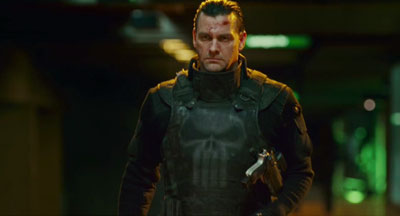 Thomas Jane is out and Ray Stevenson (Rome) is in as Frank Castle, your favorite vigilante. Dominic West plays Jigsaw.