Sam Rockwell
The Old West.. where a lone cowboy leads an uprising against a terror from beyond our world. 1873. Arizona Territory. A stranger with no memory of his past stumbles into the hard desert town of Absolution. The only hint to his history is a mysterious shackle that encircles one wrist. What he discovers is that the people of Absolution don't welcome strangers, and nobody makes a move on its streets unless ordered to do so by the iron-fisted Colonel Dolarhyde (Ford). It's a town that lives in fear. But Absolution is about to experience fear it can scarcely comprehend as the desolate city is attacked by marauders from the sky. Screaming down with breathtaking velocity and blinding lights to abduct the helpless one by one, these monsters challenge everything the residents have ever known. Now, the stranger they rejected is their only hope for salvation. As this gunslinger slowly starts to remember who he is and where he's been...
Directed by Jon Favreau. Starring Harrison Ford, Daniel Craig, Olivia Wilde, Sam Rockwell, Adam Beach, Paul Dano, Clancy Brown, and Keith Carradine.
A working mother puts herself through law school in an effort to represent her brother, who has been wrongfully convicted of murder and has exhausted his chances to appeal his conviction through public defenders.
Starring Hilary Swank, Sam Rockwell, Minnie Driver, and Juliette Lewis.
With the world now aware of his dual life as the armored superhero Iron Man, billionaire inventor Tony Stark (Robert Downey Jr.) faces pressure from the government, the press, and the public to share his technology with the military. Unwilling to let go of his invention, Stark, along with Pepper Potts (Gwyneth Paltrow), and James "Rhodey" Rhodes (Don Cheadle) at his side, must forge new alliances -- and confront powerful enemies.
Robert Downey Jr., Mickey Rourke, Don Cheadle, Scarlett Johansson, Gwyneth Paltrow, Sam Rockwell, Paul Bettany, Olivia Munn, and Samuel L. Jackson star.
The continuing adventures of billionaire industrialist Tony Stark and his alter-ego, Iron Man.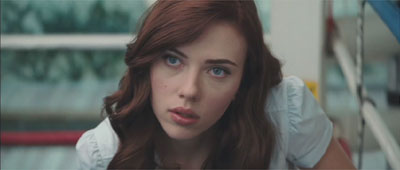 You can catch a glimpse of Black Widow, Whiplash, Nick Fury, and War Machine is this trailer. Robert Downey Jr., Mickey Rourke, Gwyneth Paltrow, Don Cheadle, Sam Rockwell, Paul Bettany, Olivia Munn, and Samuel L. Jackson star in Jon Favreau's sequel to Iron Man.
Benjamin (Michael Angarano), home-schooled by his eccentric mother (Jennifer Coolidge), is a loveable loner whose passion for writing leads him on an offbeat and hilarious journey as his story first gets ripped off by the legendary fantasy novelist, Ronald Chevalier (Jemaine Clement) and then is adapted into a disastrous movie by the small town's most prolific homespun filmmaker.
Napoleon Dynamite director Jared Hess is back with more weirdness.
Astronaut Sam Bell has a quintessentially personal encounter toward the end of his three-year stint on the Moon, where he, working alongside his computer, GERTY, sends back to Earth parcels of a resource that has helped diminish our planet's power problems.
Sam Rockwell stars in this sci-fi thriller with elements reminiscent of 2001.