U2
The law firm of Gublin and Green will represent anyone injured watching or acting in 'Spider-Man' on Broadway.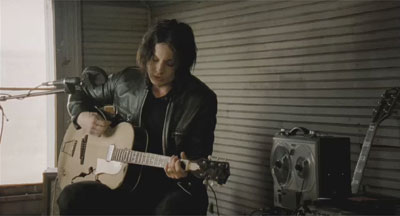 The history of the electric guitar as seen from the point of view of three significant musicians: Led Zeppelin's Jimmy Page, U2's The Edge and the White Stripes' Jack White.
An animated presentation of Batman logos through the years.
From Bill Gates' latest (and last) CES keynote address with a whole ton of celebrity cameos.